Shopping for a new ukulele, but don't know where to start? I've been there and, yes, it can be a bit overwhelming.
The most challenging part of shopping for any new instrument, be it an acoustic guitar or an ukulele, is choosing a brand. Once you've decided on a brand, it's considerably easier to narrow down to a specific model based on your budget and needs.
Sometimes, picking a brand and model of an ukulele is dictated by a sale. That was the case for me during the height of the COVID-19 pandemic. Guitar Center had a deal on this D'Angelico Premier Series Bayside CS Concert Ukulele that was too good to pass up. While I knew D'Angelico wasn't a brand known for its ukuleles, I am familiar with the brand as an owner of their flagship EXL-1 archtop guitar, so I decided to trust them and purchase the uke. It turned out to be a great purchase!
For most people in the market for a new ukulele, though, it's going to come down to a combination of reading reviews online and playing ukuleles at your local guitar shop to determine which one is best for you.
So, I'm going to do my part in helping you at least narrow down your buying process by highlighting the top 10 best ukulele brands available to you right now. This lineup includes a wide range of uke makers that offer everything from super-low-priced entry level models to high-end luxury ukuleles designed for experienced players.
I've researched them all and hope this list helps you on your ukulele journey!
These are the 10 Best Ukulele Brands on the Market
Cordoba
Pros
Great bang for your buck. Cordoba certainly has some pricier models in its lineup, but those looking for an entry-level ukulele certainly have a few high quality options.
Solid build quality. Cordoba tends to use mahogany for its ukuleles, which is a strong, durable wood that offers not only great build quality, but also warm tones.
Plenty of models. From soprano models to the larger tenor ukuleles, in addition to traditional body styles and ukuleles with cutaways, Cordoba's lineup is impressively large.
Cons
There could be more budget models. First-time players make up a majority of ukulele buyers, so Cordoba could afford to include more budget-friendly options in the sub-$100 range.
Best Model: Cordoba 20TM-CE Tenor Ukulele
Handbuilt in the traditional Portugese style, this Cordoba 20MT-CE Tenor Ukulele is one of the more comfortable ukuleles I've played thanks to its larger size and the cutaway, which makes access to the higher frets easier.
I recently played this model in my local guitar shop and was quite impressed with its projection. That's in part due to the larger tenor size, but also because of Cordoba's build quality. The company uses mahogany in nearly all of its models, including the 20TM-CE.
In terms of price, this model is a little pricier than most entry-level ukuleles. I would put it as more of an affordable, intermediate model, which may be attractive to first-time players with slightly larger budgets. While more expensive, it is certainly an ukulele that will last a lifetime.
As a bonus, this ukulele includes built-in electronics for playing live or recording in an application like Garageband. Even nicer, the on-board EQ allows you to control the bass, treble and mids. I wish it included an on-board tuner, which is more common today, but beggars can't be choosers.
• • •
Martin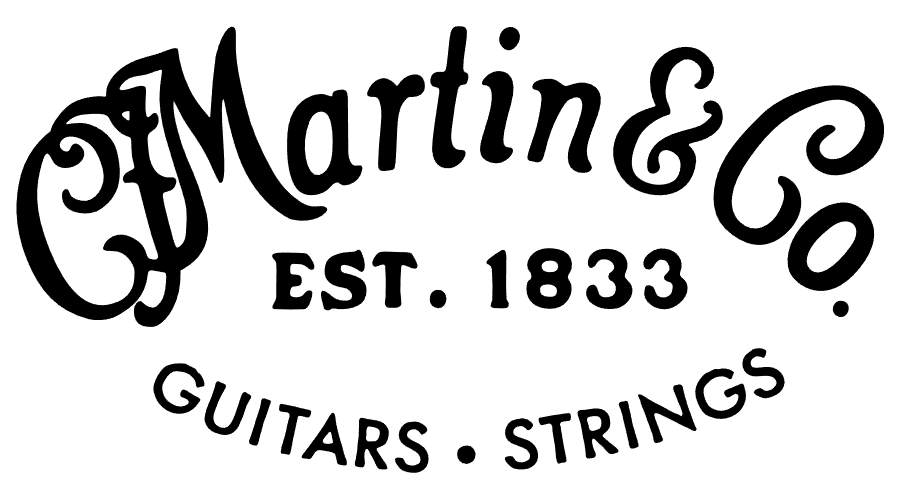 Pros
Extremely high build quality. Martin only uses the highest quality of woods in all of its guitars and ukuleles. Any Martin is a model that will last a lifetime.
Exquisite sound. With good build quality comes even better sound. When you use high-quality woods in your ukuleles, expect models that can project loudly and warmly in that perfect, happy-sounding ukulele tone.
Beautiful designs. Every Martin model certainly passes the eye test, especially when they incorporate Hawaiian koa wood into the mix.
Cons
Expensive. No surprise here. Martin & Co. Guitars is known for its premium acoustics, and its ukuleles are no different. While there are a few relatively affordable options by Martin, this is the only brand on this list where you can spend over $2,000 on an ukulele.
I'll get the only con about the Martin C1K Uke Concert Ukulele out of the way first: It's more expensive than the other models on this list, but it's not unattainable. Martin, for instance, recently released a new, high-end soprano model that exceeds $2,000 in price. The C1K is nowhere near that.
In other words, this is a great model for players with slightly larger budgets than those in the market for an entry-level model, and for those with at least some guitar-playing experience. Complete newbies to the instrument likely won't want to spend this much on their first stringed-instrument.
Now all the good stuff: This is made with solid Hawaiian koa wood, which gives it that authentic ukulele sound. The sipo fingerboard is also interesting, in terms of looks, but also when it comes to moving up and down the neck.
For the price, I was hoping for some electronics, which Martin offers in other models, but the high-quality materials and construction of this guitar will suffice.
• • •
Kala
Pros
Perfect for for getting started. Kala started in 2005 with a goal of bringing the ukulele to more new players.
Wide range of options. While Kala is known for its entry-level models, they've added more expensive (and better sounding) ukuleles to their lineup for more experienced players.
Super affordable. There are Kala models that you can buy for the entire family and not break the bank.
Cons
Sound not as good on cheaper models. Perhaps this is expected, but the cheapest of entry-level ukes simply don't sound as good, especially compared to some others on this list.
For brand new ukulele players with no other experience on a stringed instrument, look no further than the Kala KA-15S Soprano Ukulele. It's about as traditional as ukuleles get and the price is perfect for even the smallest of budgets.
Despite the price, this all-mahogany body delivers an incredible sound (which isn't always the case with this brand!). I recently played one and was blown away by how loud it can get.
One downside is that it can go out of tune relatively easily. But for beginners, frequent tuning isn't always a bad thing. It forces you to listen to what each string sounds like, so that you can tune by ear more often instead of using an electronic tuner.
The smaller size of the soprano body might be difficult for some players, especially those with larger hands, but that's typical with ukuleles in this size.
• • •
Fender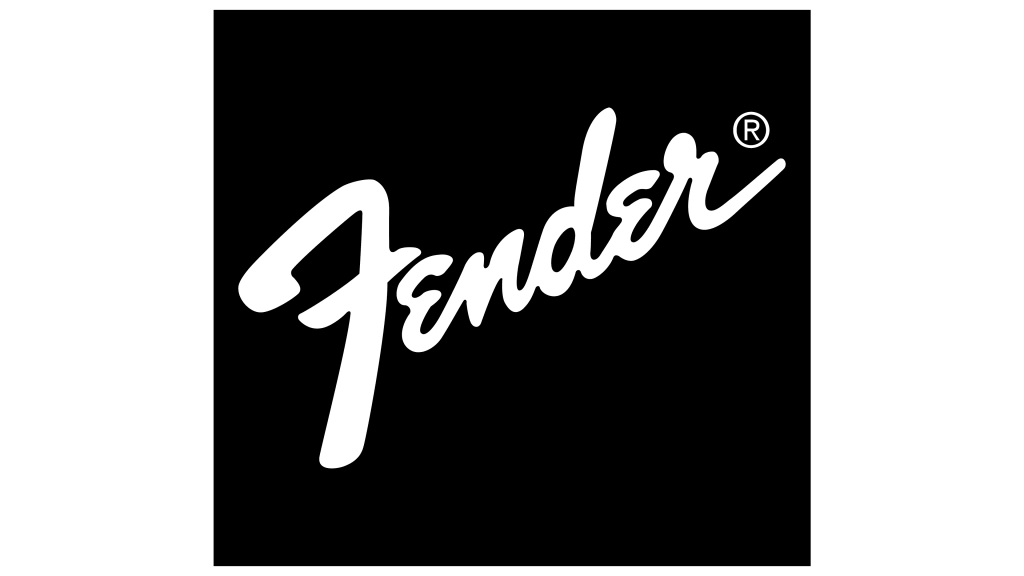 Pros
Fun designs. Fender takes it beyond the natural wood tones and goes all in on different body shapes and colors.
Great electronics. No surprise here, as Fender knows how to amplify electric and acoustic guitars.
Great value. While an American made Fender Stratocaster will cost you an arm and a leg, the company's lineup of ukuleles are quite affordable.
Cons
Not traditional. The unique shapes and colors may be a turn off for those looking for a more traditional uke.
Singer-songwriter (and talented ukulele player!) Grace Vanderwaal, who captured the hearts of millions as the winner of America's Got Talent in 2016, was quickly signed by Fender to endorse a lineup of signature models that look beautiful and sound great — especially plugged in.
Designed for new players and those with some working knowledge around a ukulele, this concert ukulele is perfect for playing at home, but can also handle live performances thanks to the onboard Fishman Kula pickup — a system that's found in other popular ukulele models.
What's most appealing about this ukulele, though, is its looks. From Fender's signature headstock to the sapele wood body and walnut fingerboard, this ukulele looks way more premium than its price tag suggests.
While this is a great uke, it's not perfect. The tuners aren't the most stable, which means you'll need to retune frequently if you're playing more aggressively.
Fender does include a gig bag, which is much appreciated.
• • •
Oscar Schmidt
Pros
Legacy brand. Oscar Schmidt ukuleles have been around since the 1800s, although the brand is owned by Washburn today.
Quality woods. Oscar Schmidt ukes tend to use mahogany and koa woods, which are great for build quality and overall tone.
Cons
Few entry-level models. There are a few, but Oscar Schmidt tends to focus on intermediate-level ukuleles.
For the price, you may not find a better entry-level ukulele. The Oscar Schmidt OU2 Concert Ukulele is mahogany all the way around, including the neck. This helps produce a nice, warm sound, and it simply feels solid.
While these ukes are mass produced overseas, Oscar Schmidt is good about having inspectors in the U.S. go over each model with a fine tooth comb to ensure it's a quality instrument before they ship it to stores and customers.
The tuning gears look nice, but they aren't the best quality. Again, this is pretty common among entry-level ukuleles.
If you're learning to play, or just want an ukulele to mess around with, you can't beat the OU2 for the price.
• • •
Luna
Pros
Fun, unique designs. Luna was actually started by a stained-glass artist, which means you can expect to see some unique — and beautiful — designs. 
Access to online learning portals. Luna University is a great way to learn how to play the ukulele, and all Luna owners receive access to its lessons.
Classic ukulele sound. Even the cheaper, entry-level models manage to give off a great uke sound.
Cons
Build quality is lacking in some models. This is always going to be an issue with mass-produced ukuleles.
While the Luna High Tide Exotic Mahogany Concert Ukulele is considered part of Luna's "premiere" lineup, it sells at a competitive price that certainly falls into the entry-level category.
The first thing you'll notice about this ukulele is the design. It features  a mahogany body and beautiful multi-ply maple and walnut binding. There are waves (it's called the high tide after all) inlays on the fretboard, which are stunning. Combine all of that with the high-gloss satin finish, and you have one darn-good looking uke.
But how does it sound? It turns out all of that high quality wood in this ukulele creates a beautiful, warm sound with plenty of resonance.
Luna includes a gig bag with this model.
• • •
Lanikai
Pros
Great for new players. Lanikai prices its ukuleles competitively, especially for people who are curious about learning to play the ukulele.
Also options for experienced players. In fact, the company offers a number of higher-end models geared toward more advanced players.
Fun designs. While you can certainly find more traditional ukulele designs in Lanikai's lineup, you can also find more eccentric, artistic-looking models.
Cons
Not as traditional. This won't be an issue for some people, but if you want a traditional ukulele, you may want to check out another brand.

There are some ukuleles that when you pick it up, it feels light and possibly chintzy and cheap.
And then there are the ukuleles that feel solid and durable — and sound great! The Lanikai ACS-CET Tenor Ukulele falls into this category.
This ukulele is beautifully crafted and well built. I really appreciate the cutaway that allows for easy access to the upper frets.
The neck on this ukulele features a slightly wider nut, which is huge in the ukulele world. A typical nut width can feel very tight and make it difficult to shape chords, especially for those with large hands.
Lanikai includes a Kula preamp system, which does a great job at amplifying your uke, whether you're playing live or recording through your computer.
Owners of this uke have praised its tuners, saying they do a great job at keeping your strings in tune for extended periods of time.
• • •
Breedlove
Pros
Beautiful designs. Especially when it comes to the intricate finishes on the wood.
Very reasonably priced. You won't find a $50 ukulele from Breedlove, but you're also not going to break the bank.
Great onboard electronics. Perfect for those who want to record or play live.
Cons
Limited models. While the more ukulele-focused brands may have dozens of different models, Breedlove is limited to only a few different models.
Perfectly described as an upgrade from a first ukulele, the Breedlove Lu'au Concert E Acoustic-Electric Ukulele is an affordable option for intermediate to advanced players, although beginners with a slightly larger budget would certainly love learning and playing on this model.
Like it does with its popular collection of acoustic guitars, Breedlove uses premium tonewoods in all of its ukuleles, including the Lu'au.
While the sounds from this uke are superb, it's the design that really stands out to me. The back and top features a laminate myrtlewood, which looks stunning. That material also projects really nicely, allowing you to jam at a beach or your home and easily be heard.
If you do need to plug-in though, Breedlove included its in-house preamp, which sounds as good as the electronics found on its acoustic guitar lineup.
I'm not crazy about the look of the headstock on this model, but that's purely based on personal preference.
• • •
Ibanez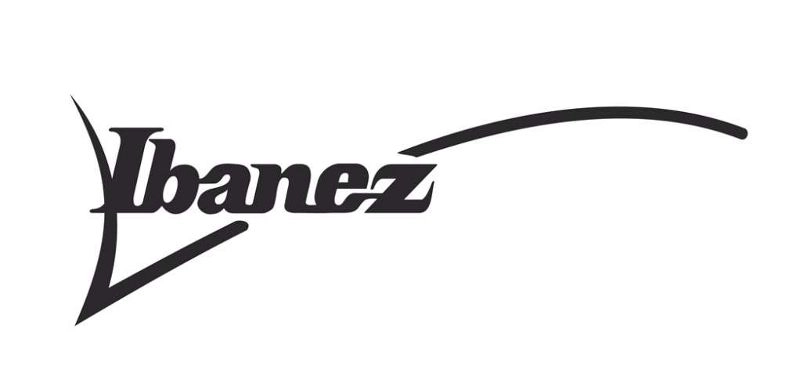 Pros
Out-of-this-world design. At least for a few of their models.
Budget-friendly lineup. Ibanez offers a surprising number of ukuleles for being a company focused on electric guitars for rock music.
Cons
No pro model. Ibanez ukuleles are mostly geared toward hobbyists and new players. 
The Ibanez UICT10 Iceman Tenor Ukulele may not be the best overall uke by the company, but it's certainly the most eye-catching.
Designed for hard rockers who are looking to start strumming some more mellow tunes, the Iceman uke features the most unique ukulele body on this list, with a super-cool cutaway tail that offers access to the upper frets.
Ibanez naturally included a preamp (maybe so a rocker-turned-uke-player can run it through some distortion pedals!), and also includes an onboard tuner, which I love.
Some owners have complained this ukulele came with very high action and needed a proper setup, but that wasn't the consensus.
The other complaint is the gig bag, which is pretty thin. 
• • •
Kamaka
Pros
The gold standard of ukuleles. Since 1916, when Samuel Kaialiilii Kamaka started a business selling his handbuilt koa wood ukes, the company has had a reputation as being one of the best makers in the world.
Custom options. The more advanced options can be custom-made to order, although that will cost you a pretty penny.
Works of art. You may not see a better-looking ukulele.
Cons
Tough to find. If you're traveling to Hawaii, you'll have much better luck.
Expensive. The best of the best isn't cheap.
If you're in a position to purchase a Kamaka — meaning you have the money saved up and have a dealer who can help source one for you — the Standard HF-1 is the go-to option.
This 16-fret ukulele features a beautiful headstock commemorating the brand's 100th anniversary. It also comes in a deluxe model option, which is considerably more intricate when it comes to the overall design.
You're probably wondering how expensive this model is, to which I'll say, "very." This is geared toward experienced players who need a high-quality ukulele, or collectors who want a piece of art in their home.
I felt it was important to include this brand, though, as it definitely is a top ukulele brand.
• • •
Choosing a ukulele to learn the ropes with
As you can see, picking a ukulele brand is no easy task. There are plenty of great options on the market today.
I'm confident that the models listed above are all great options for learning the ukulele, although the more expensive models are more geared toward intermediate and advanced players.
That's why I wrote a separate article reviewing the candidates for the best ukulele for beginners in the market. Make sure to check it out if you're set on getting started on your uke journey.
For beginners, I lean a little more toward Luna and Cordoba. One day, though, I hope to buy a Martin ukulele to add to my collection.
Whatever you decide on, it's important to practice and even take lessons. I like working through songs to improve my guitar and ukulele skills.
Happy strumming!