For experienced players, you have your Martins and Taylors.
For beginners, you're probably familiar with Yamaha and Fender.
But what about for all of the above and intermediate players? That's where Ibanez — a brand better known for its electric guitars — falls in the acoustic lineup.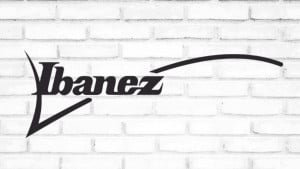 If you're in the market for a new acoustic, you shouldn't overlook Ibanez. I'll admit, as a guitar player with more than 20 years of playing experience, I never really even considered Ibanez an option, but have been pleasantly surprised by how good these guitars actually sound.
Even better, Ibanez sells its guitars at a very reasonable price tag that most players can afford, including beginners.
So, if you're curious about Ibanez acoustic guitars, you've come to the right place. I've played a handful of these models and am now here to share the pros and cons of each one in this Ibanez acoustic guitars review.
Here's a quick overview of my findings:
Ibanez Acoustic Guitars History
While Ibanez guitars are mostly associated with rock and metal players, the company has actually been producing acoustic guitars since the 1930s.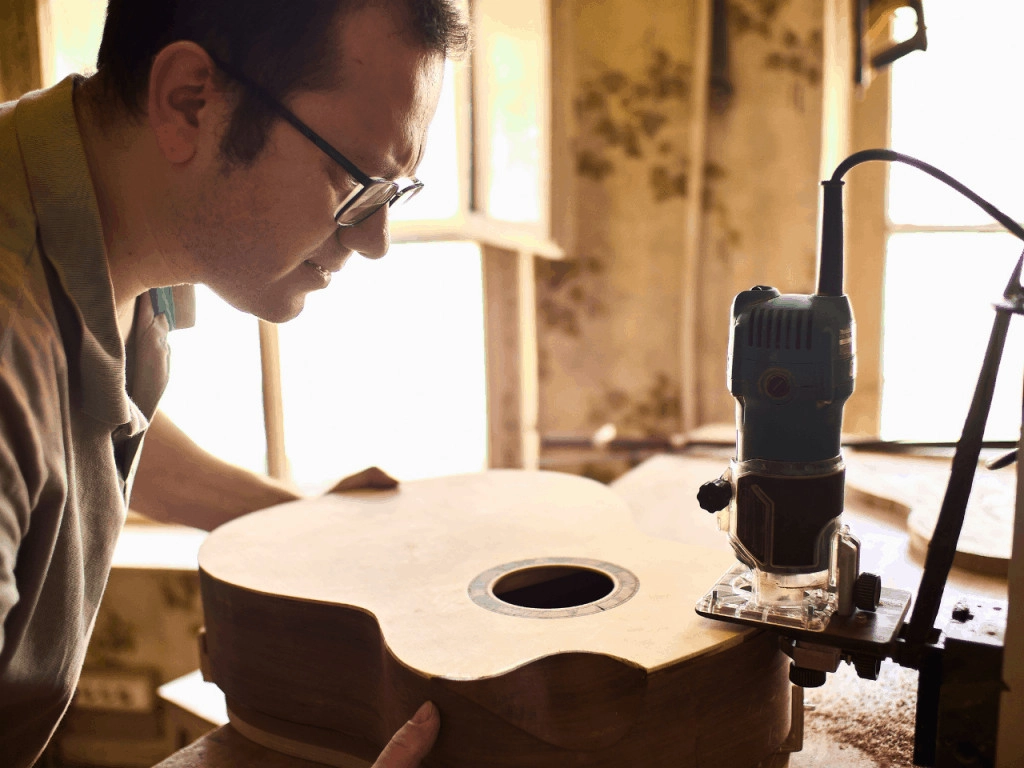 Still, the brand's acoustic lineup, for one reason or another, has never really caught on with mainstream players. That surprises me a bit, because the company sells an outstanding line of semi-hollow and hollowbody jazz guitars that are played by some of the world's best players, including George Benson.
The brand clearly experienced success with its electrics, but felt like it should offer an acoustic option for those it had already lured in from the electric side.
There are even a couple models, including this Jon Gomm Signature model, that's great for fingerstyle playing.
Today, there have been roughly 130 different acoustic models put out by the company, from beginner models to higher-end products designed for experienced players.
The Ibanez Acoustic Guitars Review: Which Model Is Right for Me?
You've made it this far, so you're probably wondering which Ibanez acoustic guitar is potentially the guitar for you.
I've researched five of the brand's top-selling models, breaking down the pros and cons of each one. Additionally, I'll let you know which model is best suited for a specific type of player, like a beginner or an experienced singer-songwriter.
Here are five Ibanez acoustic guitars to consider as you either embark or continue on your guitar-playing journey.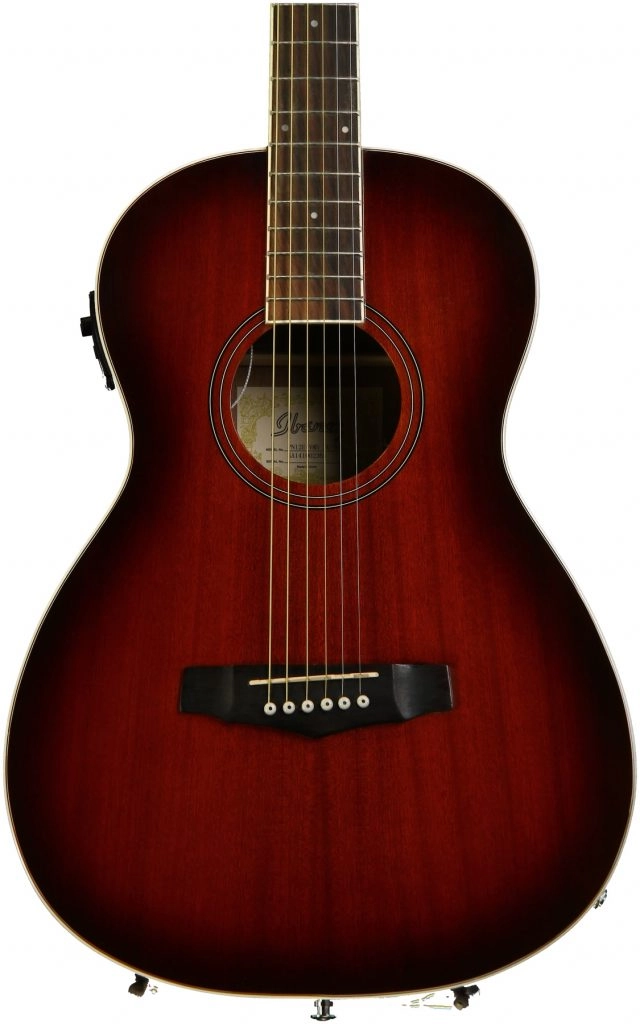 Who's it for? Beginners with a tight budget who want the option of plugging into an amp.
Part of Ibanez's performance series, the Ibanez PN12E is the ultimate entry-level guitar. This parlor-sized model only has 18 frets which, in my opinion, is enough for beginners who are interested in learning guitar basics, like chord shapes and scales.
As for sound, it's a little bright, yet warm at the same time, thanks to the mahogany body. Upgrade to a nicer set of strings for a better sound. 
As a bonus, Ibanez included a preamp, which sounds pretty average when the guitar is plugged in. The real advantage of the electronics included in this guitar is the onboard tuner — one less accessory to purchase for your guitar!
Pros
Comfortable size. This parlor guitar is extremely comfortable to hold, which makes it great for beginners.
Affordable. Beginners should never spend a ton of money on their first guitar. This model is a great value.
Beautiful design. This doesn't look like a budget model guitar. The sunburst high gloss finish looks really nice.
Cons
Small isn't for all. This acoustic-electric only has 18 frets, which may leave some feeling like it's limited.
Now, there can be quality control issues with these cheaper, mass-produced guitars. I've read reviews of the guitar's intonation being all over the place, in addition to the action being too high. 
You can fix the latter with a proper setup, but the intonation issue would be a tough one to crack. Those issues certainly aren't the norm, but there's always a chance you could get a bad one from the factory.
Interestingly, gigging musicians also love the PN12E because its size is perfect for traveling. And the price is so affordable that if you drop or ding it, you're not going to freak out over some dents or scratches.
• • •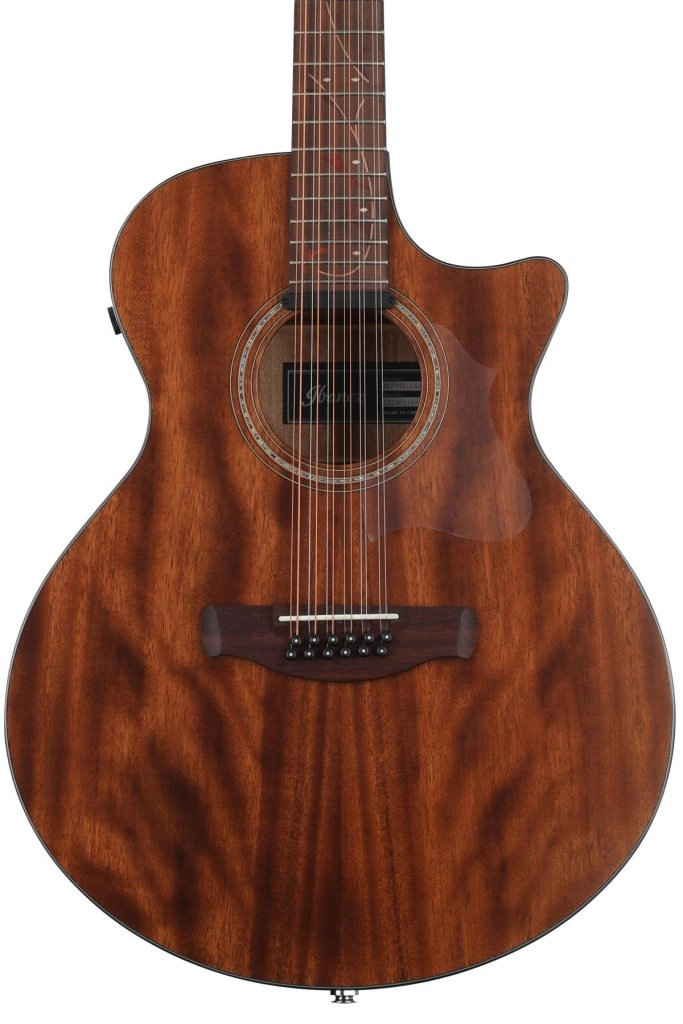 Who's it for? Intermediate players who want something that looks as good as it sounds.
The Ibanez AE295 is a mid-range acoustic-electric when it comes to affordability and playability. It's likely going to be purchased by an intermediate player who has decided he or she wants to upgrade to a nicer-sounding acoustic that's more comfortable to play.
I recently played this model in my local guitar shop and was surprised by how balanced it sounded. I'll go as far and say the clarity from the bass and treble notes rivaled some of the Taylors on the wall. It's also quite comfortable, thanks to the cutaway design.
That being said, it's not perfect. This guitar isn't as loud as I would like it to be when unplugged (you can thank the okume wood for that).
Pros
Stunning design. Especially the inlays on the fretboard.
Sleek electronics. Instead of an obtrusive EQ board on the side of the guitar, Ibanez went with subtle black knobs.
Clear bass and treble. This guitar is packed with acoustic clarity — perfect for a player who likes to fingerpick.
Cons
Average tonewood. Ibanez used okoume for this guitar, which is decent. But I would have preferred mahogany for a warmer sound.
And the neck felt a little uncomfortable when shaping chords. That's surprising because Ibanez is known for making great necks on its electric guitars. Let me be clear: This is a great guitar. The neck, however, didn't feel the best in my hands.
Ibanez includes D'Addario strings on this model, which I think sound good enough. But if you want to upgrade to a Martin-brand string, you might appreciate the sound a bit more.
For the price, you can't go wrong with the AE295.
• • •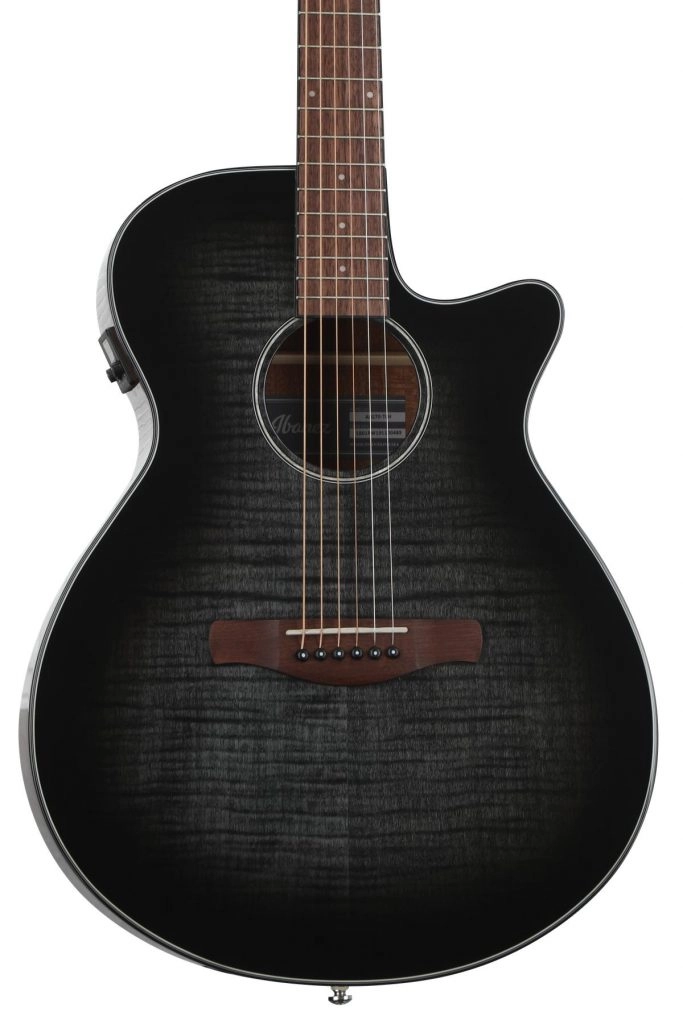 Who's it for? Rockers who want to incorporate a nice-looking acoustic into their set.
As one of the brand's top-selling acoustic guitars for the past 20 years, the Ibanez AEG70 is for beginners and intermediate players who want a guitar that sounds great, looks even better and won't break the bank.
I mentioned rockers will love this, mostly because of its looks, but it also projects really well. For those songs that require loud, aggressive strumming, the AEG70 performs really well.
I wasn't too impressed with the onboard electronics. The plugged-in sound didn't do the best job at amplifying an acoustic sound — it sounded too much like an electric guitar for my taste.
Pros
Proven. This model, in one iteration or another, has been around for two decades and keeps selling. Why? It's super playable.
Balanced. I believe the sapele wood does a good job at keeping the volume of each string in check, for a nice balanced sound.
Beautiful gloss top. Pick from three different bursts: Tiger, Violin and Charcoal. They all look great.
Cons
Average preamp. It sounds alright plugged in, but could certainly be better.
Average tuners. If you're a hard strummer, it could easily fall out of tune after playing for an extended period — maybe quicker than we would like.
All of that being said, if you need an everyday acoustic to gig with, or write songs with on your couch, the AEG70 delivers a great value.
• • •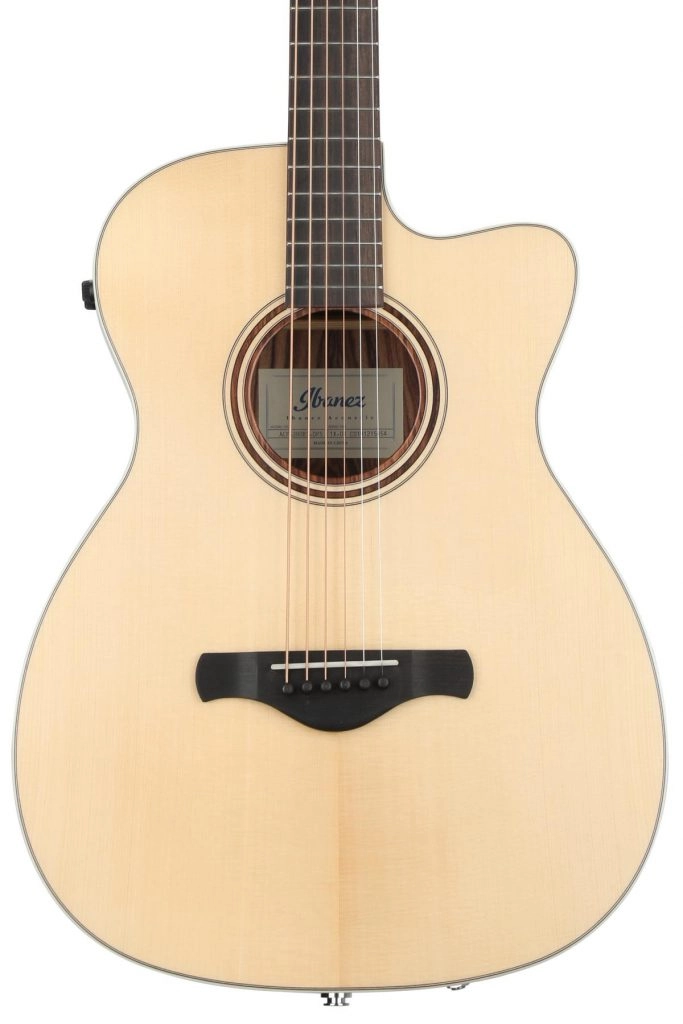 Who's it for? Intermediate players who are looking to upgrade to a more permanent acoustic guitar and who prefer fingerpicking.
The Ibanez ACFS380BT (quite the model name!) is an interesting acoustic option for experienced players looking for more of a life-long guitar. As a baritone scale guitar, the tone is going to allow for a deeper tone. I think it sounds great, especially when plugged in.
This guitar feels thick, which may not be for everyone. I personally thought it felt very solid and durable, which I prefer. That thickness, though, provides its impressive clarity, especially in the bass.
It also allows this guitar to have impeccable sustain, which is important for fingerstyle players, in addition to traditional chord strummers.
Pros
Premium tonewood. This guitar is made with Engelmann spruce, which does an exquisite job at projecting a great acoustic tone.
Dual pickup system. This allows for greater clarity when plugged in, including that percussive sound you can create from muted strings.
Includes a case. It's a gig bag, but it gets the job done.
Cons
Baritone scale isn't for everyone. This guitar features a deep, low tone, which isn't for everyone. If you want a treble and bright sound, look elsewhere.
That being said, this guitar is definitely more geared toward those fingerstyle players, who prefer the sounds of James Taylor's playing style — even with the deeper-sounding tone.
I'm least impressed with the gig bag Ibanez includes with this guitar. There's hardly any padding, which makes me wonder: Why did they include it at all?
• • •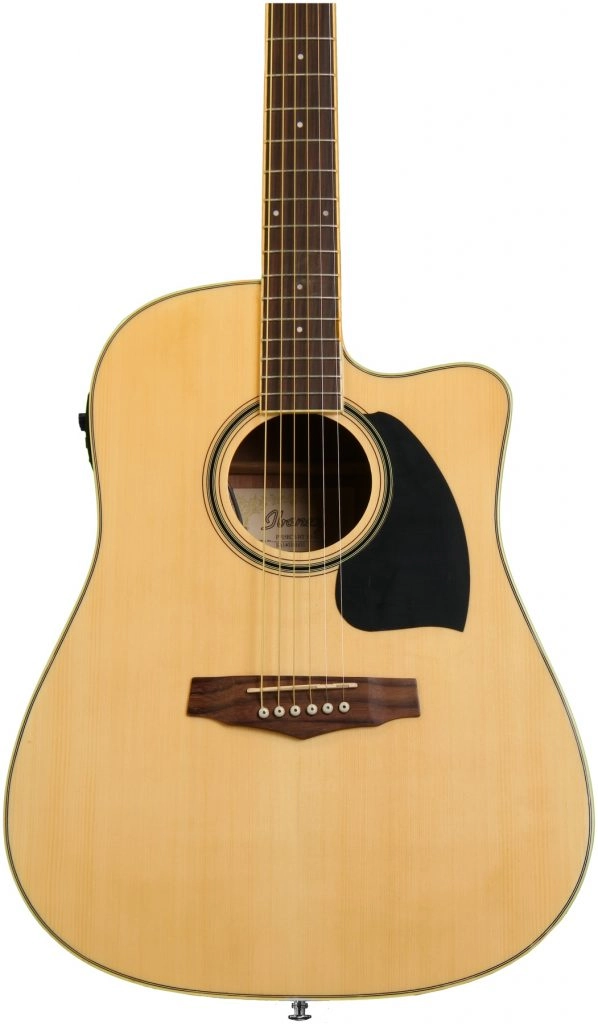 Who's it for? Beginners who want a quality dreadnought at a budget price.
If you're 1) on a budget and 2) want a dreadnought-style acoustic, the Ibanez PF14ECE Dreadnought Acoustic-Electric is the guitar for you.
From the first strum, this guitar sounds really impressive — especially when you factor in its super-low price tag. This is the ultimate budget guitar with very few tradeoffs.
Ibanez used spruce for the body, which helps with its clarity and volume. The mahogany neck provides a comfortable playing experience. And the subtle cutaway allows for easy access to higher frets.
If I had to complain about one thing, it's probably the AEQ2T preamp, which doesn't sound the best when plugged in. But it does include an onboard tuner, which I love — especially for beginners who need to understand the importance of playing in tune.
Pros
Big sound. The volume and projection of this guitar is why players want a dreadnought.
Decent balance. For a budget guitar, the clarity from this model is impressive.
Great value. If you're looking for a dreadnought at a super-affordable price, this is the model.
Cons
Slightly uncomfortable body. The larger dreadnought isn't for everyone, especially if you're a smaller person.
I'll make this easy for you: If you're in the market for an acoustic and either prefer a dreadnought style, or just want an acoustic that's loud, clear and warm-sounding, don't hesitate to go with the Ibanez PF14ECE.
• • •
Start Strumming an Ibanez Acoustic Guitar Today
If you're not familiar with Ibanez acoustic guitars, I highly recommend you head on over to your local guitar shop, or even order from a site like Sweetwater in order to try one out today.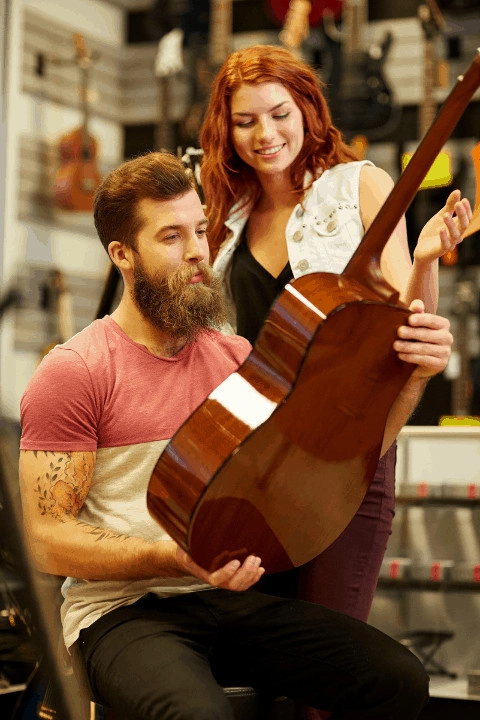 I came into this brand's acoustic lineup with low expectations, but was proven wrong about how great they actually sound and play.
I believe Ibanez prices its guitars quite fairly, but if you need something even cheaper, I've covered the best cheap acoustic guitars geared toward beginners on this site.
Ibanez is clearly one of the best all-around guitar brands on the market, so maybe it shouldn't come as a surprise that they also sell a bunch of really decent acoustic models.
Remember — and this applies to any brand — you should always buy a guitar based on your available budget first, and then approach things like how it sounds and how it feels. I would even give some precedence to the comfort factor of a guitar, because you want playing it to be an enjoyable experience.
I believe all of the models above are quite playable and comfortable and feel confident in recommending any of them, based on a player's experience.
Happy strumming!