Short on time? I think the best jazz guitar on the market today is the D'Angelico EXL-1. Complete with an affordable price tag, stunning looks, and incredible tones, you will not be disappointed with this guitar! Interested in learning about some other great models, though? Turn on some Kenny Burrell and read all of our jazz guitar reviews.
What makes a jazz guitar a jazz guitar? 
Can't you play jazz on any six-stringed instrument? Or are there specific qualities that make a jazz guitar great? 
Fender makes a solid body guitar called the Jazzmaster, but is it any good for actually playing jazz? Where do solid body guitars in general land on the list of candidates for "great jazz guitar?"
We've got to listen to the genre to answer any of these questions. Defined notes, sharp attack, and bell tone cleans are requirements, for sure. But in my two decades of experience with a Grandfather producing jazz shows along the west coast, a classic jazz guitar balances that articulate precision with a midrange that warms the soul.
After all, jazz is the soul's acoustic expression, right? So you can't expect to skate by cranking up the distortion on your electric guitar.
Seeing as jazz was invented in New Orleans, you're not going to be surprised that many jazz guitars continue to be American made. If Ken Burns did a documentary on the subject, count on America being at the top of the list.
Let's jump into our list of the best jazz guitars and see where they stack up for your collection.
• • •
Best Jazz Guitars: Full Reviews
Jazz guitarists have been noodling all 12 notes in a riff and playing some of the most complicated chords ever devised by man since the late 19th century. Since then, these guitars have had just as much soul as the men and women who played them. These are some of the best jazz guitars on the market:
Best Archtop Guitar Models For Jazz
Archtop guitars are aptly named for the slight bow on the top of the guitar. That arch, along with the F-holes, produces a hybrid acoustic/electric guitar with a unique acoustic projection. The earliest models were fitted with a P-90 single-coil which jazz players favor since it allows electric amplification of their intricate, picking style.
It was important to look at a Godin jazz guitar to kick this list off. The brand makes some of the best jazz guitars on the market. They've been making beautiful hollow-body guitars since the 1970s. While they've flown under the radar, for the most part, the quality has never dipped,d and players, almost to a person, are blown away with the value they get from their Godin.
You really can't find a nicer archtop for this price point (under $800 at the time of writing). The volume and tone of the Godin 5th avenue kingpin make it one of the nicest sounding jazz guitars this amount of money can buy.
Really, I was surprised. Reading through other jazz musicians' reviews, I'm not alone here. Jazz players are some of the most specific gear heads on the planet. Some own a guitar for a particular song!
Pros
Canadian Wild Cherry Construction. Exotic hardwoods create a rich tone.
Modern Electronics. Looks ancient, but this archtop guitar has all the new features.
TUSQ Bridge. Graphtech bridge is adjustable to suit the jazz guitarist.
Cons
Versatility. Archtops are an acquired taste, and this one is no different. Hardly a fault though.
Guitarists who have been playing for decades and amassed a collection of private handmade guitars are still raving about the great tone and price point of the Godin 5th avenue kingpin.
If you're looking for a jazz guitar with a p-90 that's cheap enough to attract the beginning jazz guitarist, consider the Godin. You won't be disappointed.
• • •
An Epiphone Casino is instantly recognizable and one of the best jazz guitars for the money. The Beatles and Ed Sullivan left no doubt in anyone's mind that this guitar would be an iconic guitar. But can you play an Epiphone Casino for jazz?
When you see one, the aforementioned Beatles jump to the front of your mind along with other rock groups like Oasis, Radiohead, and seminal blues musicians like Gary Clark Jr. are also there. But sure, these guitars, with the right EQ, are right at home in a jazz group.
One of the most, if not the best chord inverter of all time, Joe Pass (1), was a big fan of Epiphone jazz guitars and would play several models in the hollow body lineage. The action on these guitars is all but non-existent. How these guitars don't have string buzz is beyond me, but they don't. They're just lightweight, comfortable, great jazz guitars. 
Pros
Versatile Jazz Guitar. Jazz isn't even the first genre we think of when you say Casino.
SlimTaper D Neck is the Comfort Apex. Your hands will fly around the fretboard.
P-90 Tone. P-90s are clean and bright.
Cons
Extra Love. Some players report issues with the electronics requiring cleaning and setup right off the assembly line.
Purists might give you a hard time. They might say this model doesn't have a jazzy tone and that a Casino is too jangly and doesn't belong in the jazz club. I'm here to tell you they're wrong.
Archtop guitar Epiphone? Yeah… every box checked.
• • •
D'Angelico is a brand that tends to get overlooked far too often, which is a shame since they really know how to put an electric guitar together. These classically inspired archtop guitars were built for jazz music and are some of the best jazz guitars out there in terms of style, sound, and affordability.
Which D'Angelico you look at will depend upon your taste and budget. Three different quality standards are offered. The entry-level Premier trim is the cheapest, followed by the mid-range Excel, and the top-tier Deluxe. Just as you're going to immediately feel the difference between Banana Republic and Old Navy, that doesn't mean Old Navy isn't worth buying. Especially if you're in the market for a cheap archtop guitar, amirite?
From a price perspective, you may not have a difficult choice to make. At well under $1,000.00 for this Premier model, you're getting a serious instrument.
Pros
Champagne Finish. Lets the tonewood breathe and mature.
Modern Electronics. Modern pickups in a classic archtop body.
Affordable. The EXL-1 is among the nicer affordable jazz guitars.
Cons
Tone Controls. Some users report the tone knobs producing noise out of the box.
Well-sourced tonewoods under a light champagne finish let this guitar project its hollow body tone. The floating neck position mini humbucker, designed in-house, ensures that each and every note you pluck will break through the rhythm section. D'Angelico has hit this one out of the park for aspiring jazz musicians.
• • •
Best Hollow Body Guitar Models for Jazz
Hollow body guitars share a lot in common with their archtop cousins. Both have a hollow acoustic chamber, but the hollowbody is much thinner. In fact, the hollow body guitar feels very much like a solid body guitar.
It's this thinner, solid body-esque style that makes them popular in a jazz setting. Here are the best jazz guitars in the hollowbody category.
You can't have a conversation about the quintessential jazz guitar without spending an excessive amount of time talking about Gretsch. As a kid coming up loving classic jazz tone, that's all I could do. Talk. Except for the most questionable rock bottom choices, Gretsch was out of my tax bracket.
With the G5420T (inspired name BTW), Gretsch is making the Gretsch for jazz that those of us on a freelance budget can afford.
The electronics on this guitar are bonkers. The individual volume knobs for the humbuckers let you balance the bridge and neck pickup to your liking. Then top it off with a master tone knob to make this a versatile guitar with a great jazz tone. This unusual combination means this particular guitar can stress the bridge pickup for treble or the neck position for a bassier clean. Or, if you're feeling jazzy, balance the two in harmony.
Pros
Affordable Gretsch. A well-appointed Gretsch that doesn't require selling an organ? Yes, please.
Nuanced Electronics. Go from crystal cleans to snarl overdrive without touching your pickup balance.
Bigsby Bridge. The classic Gretsch bridge at this price point was unexpected.
Cons
Blues Music? While gorgeous, you'd better like the Fairlane blue finish from the factory since that's all that's available.
Gretsch has created an undeniably beautiful guitar here that is finally affordable. And while it may not be quite as decked out as a top-of-the-line Gretsch, this is one jazz guitarists are going to love playing.
• • •
The G2420 is a popular jazz guitar for the money. Maybe it doesn't take the trophy home, but it needs to be in the conversation. Technically it would be a step down from the Electromatic, but what you give up in features, you make up for in price.
This guitar costs less than $500. For a nicely put-together Gretsch with the cleans and fuzz we're used to, this price is just uncanny. 
It's a great-sounding jazz guitar to boot. The modern electronics package is built to be at home with rockabilly, jazz, rhythm, and blues… basically anything you'd expect Brian Setzer to be a part of. All hollowbody guitars' natural resonance needs to be balanced with pickups that can flesh out the song's dynamics. The two Broad'Tron humbuckers do that.
Pros
Classic Gretsch Tone. The most affordable, well-appointed Gretsch.
Floating Bridge. A jazz guitar designed for jangly tones.
Affordable. Coming in at under $500.
Cons
No Bigsby Bridge. There will be no bendy bendy here.
While you may not have all of the volume and tone knobs that more expensive Gretsch guitars have, the Streamliner is more than adequate.
Affordable jazz guitars are hard to come by and can be hit or miss. Gretsch knocked this one out of the park.
The natural finish and hump block pearl inlays against a laurel fretboard make this a gorgeous guitar to look at as well. It's pretty. Full stop. If you've been looking at electric guitars for your jazz trio, this one will catch your eye for sure.
• • •
In the rock world, it's Fender vs Gibson, but in the jazz guitar world, there's no second-guessing the question is D'Angelico vs Gretsch. While they aren't the most popular brands in the world, they're without question powerhouses in the semi-acoustic guitar universe and are synonymous with semi-hollow guitars. 
So D'Angelico is back for another list appearance.
This Excel '59 is from the higher range of D'Angelico guitars, and it shows. Both in terms of quality and price. 
Semi-hollow guitars tend to have an issue sounding a lot alike. D'Angelico solves that problem by giving this beast a pair of Seymour Duncan P-90s. As soon as you plug this guitar, you're going to know you're playing something different.
Pros
P-90 Pickups. The Seymour Duncan-designed pickups cry out for well-played leads.
Finish. The natural finish makes for a beautiful guitar.
Incredible Action. Message boards are full of raving reviews for the D'Angelico action.
Cons
Pricey. Not the cheapest guitar on this list, so probably not your first purchase.
While the body produces warm tones and a well-rounded acoustic sound, it's the pickups that make this guitar. Where humbuckers can get a tad muddy, the single coils maintain attack, producing a great tone for jazz leads. Add the master volume and tone knobs to keep the pickups balanced no matter what setting the switch is set at.
Simplicity in design makes for an instrument that gets out of your way as soon as you dawn the strap. Finding a great hollow body for jazz music can be tough if you're looking for P-90s. It's not a combination that's flooding the market, so keep a keen eye on this D'Angelico.
• • •
Guild is another brand that doesn't get the love or respect it deserves from the mainstream guitar world. A guild jazz guitar is something indeed. This limited edition jazz box has several top-lined custom features at a price point that's flirting with affordable.
You may not have rent next month, but you'll have a great guitar and sound good busking. Life is about priorities.
The maple body and spruce top give this hollow body tone and projection that a solid body obviously can't touch. That's going to come in handy in winter with your case open. That doesn't mean you should wait to plug this thing in.
The two DeArmond DynaSonic pickups spring to life as soon as you do. They are custom-designed for this guitar and produce a twangy, bright, single-coil sound. This pairs nicely with the natural bass hollow body resonance.
Pros
Metallic Blue Finish. This is a beautiful guitar to stare at.
DynaSonic Single Coils. Glassy cleans, and overdriven tube fuzz awaits.
3 Ply Mahogany Neck. 3 ply neck is stronger and more resonant than a solid block of wood.
Cons
Worth 33% More? This guitar is quite similar to the Gretsch Streamliner… but for a third more money. Tread lightly.
This model's maple neck construction layer is layered between mahogany to increase strength and rigidity. This additional construction makes it one of the best guitars for jazz to drop a paycheck on. Maybe a couple of checks… C'mon. We're musicians.
• • •
Best Semi Hollow Guitar Models for Jazz
Semi hollow body guitars get their names, creatively, for the hollow chambers they have in the body. This is more electric guitar than other semi-acoustic guitars on this list. For jazz players plugging in and playing lead, semi-hollow models maintain lightweight and tone projection while emphasizing the clean electric aspects of their ax.
Why hello there, D'Angelico… where have you been all my list?
As with many smaller guitar brands, D'Angelico has several models that can be generously described as their interpretation of other, more well-known brands. With the Premier Mni DC XT, they've created one of the best semi-hollow guitars available.
It happens to be reminiscent of the Gibson es line of semi-hollow body guitars. The stop tail and tune-o-matic bridge look like a nicer Gibson ES 335, Gibson's first commercial semi-hollow body guitar. But unlike the ES 335, D'Angelico made this a gorgeous guitar.
Everything about this instrument exudes high quality, right down to the volume and tone knobs. The laminated flame maple top is lovely to look at, and the Ovangkol fretboard is a nicer touch over the generic rosewood on the es 335.
Pros
Similar to Gibson ES 335. Very similar to Gibson's first viable semi-hollow body.
Flame Maple Top. Wonderful, rich tone and not hard on the eyes either.
SH-2n Jazz Neck Pickup. The neck pickup is specifically designed for clean jazz tones.
Cons
Obviously Not a Gibson ES. Everything about this guitar improves over the es 335… except it doesn't have a Gibson headstock. 
This guitar sits under $1,000, so if you're considering the Gibson ES 335, you should do yourself a favor and check out the D'Angelico "copy." You'll be getting more bang for your buck. No question.
• • •
Squier has been something of a joke among serious guitarists over the past few decades. Cheaply made Chinese copies of some Fender telecaster classics that weren't fun to play. That is no longer the case. Squier is making some of the best-built cheap guitars on the market.
With the Paranormal Cabronita Telecaster Thinline, the Squier factory is churning out an electric guitar that is every bit as playable and showy as anything else in its price range. No longer will you feel the need to sand off the logo on your headstock. 
The premise behind the Paranormal series is to mix and match hardware with electronics. This telecaster features a thinner body and neck, as you'd expect, but unlike other thinline semi-hollowbody guitars, this one comes loaded with Jazzmaster pickups. We've covered, which aren't P-90s, but are their own line of single coils.
Pros
Affordable. Fender brought the Cabronita series to Squier.
Maple Neck. Maple necks and fretboards add to the Jazzmaster attack.
Unique. The entire Paranormal series won't be reproduced in great numbers.
Cons
Dings. Some users (though few and far between) reported dings in the finish.
The Lake Placid Blue finish with white accents on the body and bright maple fretboard make this guitar pop. I don't care how dark the bar is, this thing is going to light up the room.
I never thought I'd say this, but if you're looking for the best budget jazz guitar, and you want a full-on electric guitar, the Squier just might be what you're looking for.
• • •
Right out of the gate, as soon as you pick this guitar up, you know you've got something both special and underrated. You wouldn't know you're holding one of the best jazz guitars on the market… with an Ibanez headstock?
Ibanez is a bigger, more well-known brand than D'Angelico or even Guild, but that doesn't mean they're above Gibson's influence. 
The Ibanez Artcore series is something of a departure for Ibanez, so it makes sense that they'd look for outside inspiration when wading into the world of semi-hollow body or hollow body guitars. Since they're known for their hard rock solid-body instruments, there's nothing wrong with a well-appointed ES style.
Pros
Metallic Finishes. These metallic finishes on the semi-hollow body and neck are gorgeous.
Dual Humbuckers. Classic Elite Humbuckers eliminate any stage noise or interference.
Walnut Fingerboard. Walnut takes the place of the standard rosewood fretboard.
Cons
Setup. This guitar will need to be set up out of the box. If you order from Sweetwater, they do this automatically.
For being what appears to be standard humbuckers, the pickups produce a rather jangly tone. If you leave it on the bridge pickup alone, it would be hard to tell that it isn't a single coil. That seems to be owing to the semi-hollow nature of the body cavity.
Ibanez jazz guitars are limited to the Ibanez Artcore line, which has seen several refreshments over the course of its run. It doesn't look like this subset of Ibanez Artcore semi-hollow body guitar is going anywhere since it compliments the rest of their ecosystem so well.
• • •
Best Solid Body Jazz Guitar Models
The last category of guitar we're going to look at is the basic solid-body guitar. Solid-body guitars are known for rock, country, and pop, they're right at home with jazz players too. Park up on a neck position pickup with a rosewood fretboard, and you're going to churn out buttery jazz tones.
We previously reviewed this guitar as one of our favorite American-made guitars. It's also great for jazz.
Solid-body guitars aren't the first instruments that come to mind when you think of jazz. That would go to the semi-hollow body players. That said, the V-Mod neck pickup or switch set to the middle is where jazz will feel at home on a standard Telecaster.
Pros
Deep C Neck. Inspired by the Custom Shop, the deeper C shape is a comfortable addition.
Roasted Pine Body. Unusual tonewood and roasted pine look amazing under the clear coat.
Cons
Players don't have much negative stuff to say about these electric guitars
• • •
The best guitars for jazz are those that fade into the background and let the player explore. That's one aspect of this telecaster I like. It comes in enough variety and doesn't need to be the star of the show.
The finishes are somewhat muted and the neck features both a rosewood and maple fretboard. So if you're a fan of one and not the other, this still may be the guitar for you.
The electronics help boost this guitar onto the list. The neck has a dual tap humbucking system that mimics a single coil or plays as a standard humbucker. Fender also included the grease bucket tone control that allows players to pull out some of the attack from the pickups.
Pros
Neck Humbucker. Humbuckers at the neck make for a ringing tone that is perfect for jazz.
Tap Tap. A double tap pickup allows for single coil and classic humbucker tone.
Maple Guitar or Rosewood Guitar. Available with a rosewood fretboard or a maple fretboard.
Cons
Pot Wiring. Some players report issues with the pot wiring. Quality control.
This doesn't sound like any other telecaster on the market as a result. As signature guitars go, this is about as close to a jazz signature from Fender as you're going to get.
Plug it in. It's a strong entry.
• • •
Danelectro doesn't get nearly enough love. Everyone seems to know them, but you rarely see anyone plugging one in. This is a shame because those iconic lipstick pickups do more than just look good.
They're quirky, eclectic, and pure class from a tone perspective, Just like jazz is supposed to be. For a genre of music that refuses to be pigeonholed, you would do well to get a guitar that makes a visual and aural statement and then kindly lets you go to work. 
That's what you're getting with the Danelectro. The post-war art deco-inspired visual flair on the 57 Jade makes this guitar a work of art before you turn on your amp.
Pros
Classic 1950s Styling. This is the guitar from Lost in Space, right?
Iconic Single Coil Lipstick Pickups. Danelectro is known for its shimmery cleans.
American Quality. Without the massive price tag.
Cons
Acquired Taste. Many players think they feel too flimsy to be worth it. Your mileage may vary.
The cost of an American brand might scare players off or entice them to leave the guitar on the stand, but playing the guitar at less than $700 makes a lot of sense.
• • •
Jazz Guitar Buyer's Guide
Now that we've looked at some of the best guitars for playing jazz that are available, let's figure out how to pick the right one for you.
How Do You Get Great Jazz Guitar Tone?
What jazz means is something different to every player. So a good jazz tone is much the same. Jazz is versatile, borrowing from or influencing almost every genre that came before or has been played since. There's blues, traditional jazz, smooth jazz on up to flavors of rockabilly or Appalachian music.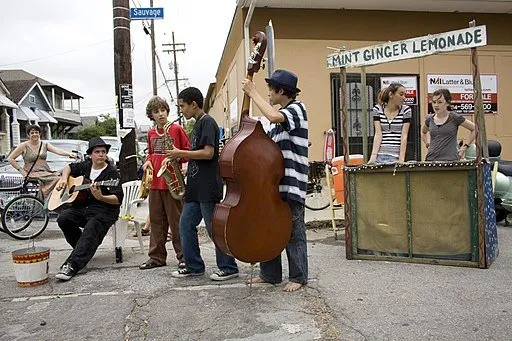 There are hints of the old country blending with new friends from the neighborhood. There's tight ply, and loose expressions melted together to form something immediately familiar, yet wholly new. 
Jazz is defined more by what it elicits from the listener and what it allows the player to express, than it is determined by what it sounds like. There's no one jazz sound. No brand of amp that is geared to be jazz. No single style of play.
Jazz is as diverse as the people that make up America. Immigrants and inventors. Cultural vagabonds. That's jazz. 
Best Strings for Jazz Guitar
In this list, we looked at a slew of electric guitars that are among the best for playing jazz, so it makes sense to look at the primary string types you're going to run across.
The two major types of strings are round wound and flat round. Flat wound strings tend to be preferred by jazz musicians because of the duller, deeper tone that's often described as "mellow."
That sounds about right. 
Round wound strings have sharper attack and better sustain. While those are important features in most genres, they can actually be a bug in jazz. 
The flat wound strings can be harder to find, so order online. Oh, and stock up, because they don't last as long either.
Best Amp for Jazz Guitar
Selecting the amp, you're going to use is as important as the guitar you're going to play. 
When you're just starting out, you tend to want to put a lot of power behind you. That might make you think a solid-state amplifier is your friend. After all, amp modeling has come a long way, right?
Well, yeah. Roland is doing some great work with their modeling software. But is it enough?
Nope. 
I'm a big fan of the Bugera V5 Infinium because of its size and its ability to produce clean tones.
Henriksen Amps, made in Colorado, boast the smallest gig-worthy amp: 120 watts of analog power in a 10-inch cube. 
Best Pickups for Jazz Guitar
It's the Jazzmaster pickups by Fender, yeah? I mean, it has jazz right in the name. 
Well, again, your tone is going to depend on a number of factors, of which the pickups are but one. That said, there are a few considerations that tend to cut across most jazz subgenres.
You'll want to have excellent cleans on your neck pickup. Combined with your flat wound strings, you should get a high-quality single-coil, or a coil-split humbucker. 
The P-90s have a unique tone, but maybe not the right time for your daily driver.
As for your bridge pickup, so it's not quite as important. Focus on clarity and attack. A hot wound humbucker or P-90 might be most appropriate.
How to Play Jazz Guitar for Beginners
When anyone decides to start playing jazz, it's an intimidating process. In addition to technical skills, players have to be both expressive and vulnerable.
But with enough practice, you'll get there.
Start with your scales. Not only will they help you learn the fretboard, they'll help with the physical dexterity in your hands required to be a good jazz player.
After scales, a lead shortcut system like CAGED will save quite a bit of time.
We've taken a look at some of the best online guitar lessons available to move you from novice to John Mayer.
Insert your player of choice. Whatever… he's good. 
• • •
Jazz Guitars FAQ
What are the best brands for jazz guitar?
As we've covered in this list, the major players have quite a few options for jazz. Personally, I'd go with a smaller guitar maker. Get more bang for your buck.
D'Angelico is a great example. Very similar to a Gibson experience, but both cheaper and better appointed.
Who are some of the best jazz players?
Django Reinhardt is one of the most respected jazz players (2) but other greats include George Benson, Kenny Burrel, and Wes Montgomery.
What's an acoustic jazz guitar?
You don't always need to plug in to play jazz. In fact, if you look at the list, most of what we covered was already a hollow body or semi-hollow.
That means these jazz guitars already share acoustic tendencies. If you're jazz acoustic curious, take a look at the best acoustic guitars.
What is the king of archtop jazz guitars?
This is a toughie. 
While I've always liked the Epiphone experience, the king of archtop jazz goes to D'Angelico. This tiny guitar maker from Manhattan's Little Italy began making a splash way back in 1932.
In 1999 the brand was reborn under new ownership, but with the same old commitment to quality.
Is jazz guitar fingerstyle or pick?
Jazz is all about personal expression, so how you play is as unique as what you play. Jazz players who comp chords prefer to pick, while solo artists prefer fingerstyle.
Is Les Paul good for jazz?
If you're jonesing for a Les Paul and are playing a higher octane, blues-based jazz, a Les Paul could work. A better Gibson jazz model is something in their ES hollowbody line like a Sheraton or even stepping down from Gibson to their Epiphone brand.
Are D'Angelico guitars good for jazz?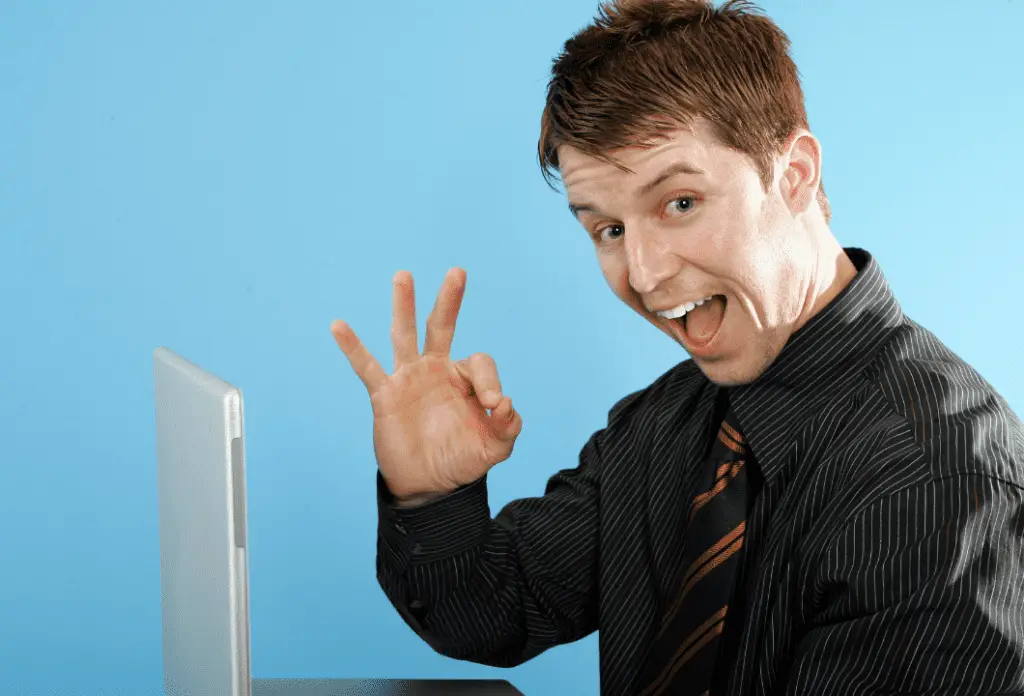 The short answer? Yes. The longer answer? Absolutely, yes, get one of these.
The D'Angelico brand isn't one you see out and about in the clubs all that often, but when you do, it's obvious why they are amongst the best guitars for jazz that money can buy. The attention to detail and playability are unrivaled.
• • •
Start Practicing!
I know, there was a lot to unpack in this article. If you have some experience as a guitar player and want to pursue jazz, I highly recommend the D'Angelico EXL-1. For the money, it's one of the best-looking and sounding jazz guitars on the market today. Remember, the guitar doesn't make you a good guitarist — practicing and learning the instrument does! Get strumming today.
• • •
References
News 12 Staff, "Jersey Proud: Jazz guitarist Joseph Passalaqua born this day in 1929" retrieved from https://connecticut.news12.com/jersey-proud-jazz-guitarist-joseph-passalaqua-born-this-day-in-1929
Eoghan Lyng, "From George Harrison to Kerry Garcia: Five guitarists inspired by Django Reinhardt" retrieved from https://faroutmagazine.co.uk/five-guitarists-inspired-by-django-reinhardt/
Image Credits
Fender Jazzmaster headstock image: Katie Montgomery katiemont1124, CC0, via Wikimedia Commons; Kid's jazz band on the street image: Derek Bridges, CC BY 2.0, via Wikimedia Commons; George Benson image: Robbie Drexhage, CC BY-SA 4.0, via Wikimedia Commons.