From Jimi Hendrix's unforgettable performance at Woodstock in 1969 to Brian May shredding on Bohemian Rhapsody at Live Aid in 1985, there have only been so many guitarists over the past century who can be called legendary.
Of course, ranking the greatest guitarists of all time — let alone picking the greatest of all time — is an impossible task. But there are a handful that stand out from the rest.
Here are the 15 best guitarists of all time:
Jimi Hendrix
Perhaps the most original, inventive guitarist of all time.
Hendrix shattered the norms of rock by effortlessly creating unbelievable sounds — especially when it came to incorporating feedback into his heavily distorted tone.
Unfortunately, the legend behind Purple Haze and that iconic playing of the Star Spangled Banner at Woodstock, died too young at the age of 27.
• • •
B.B. King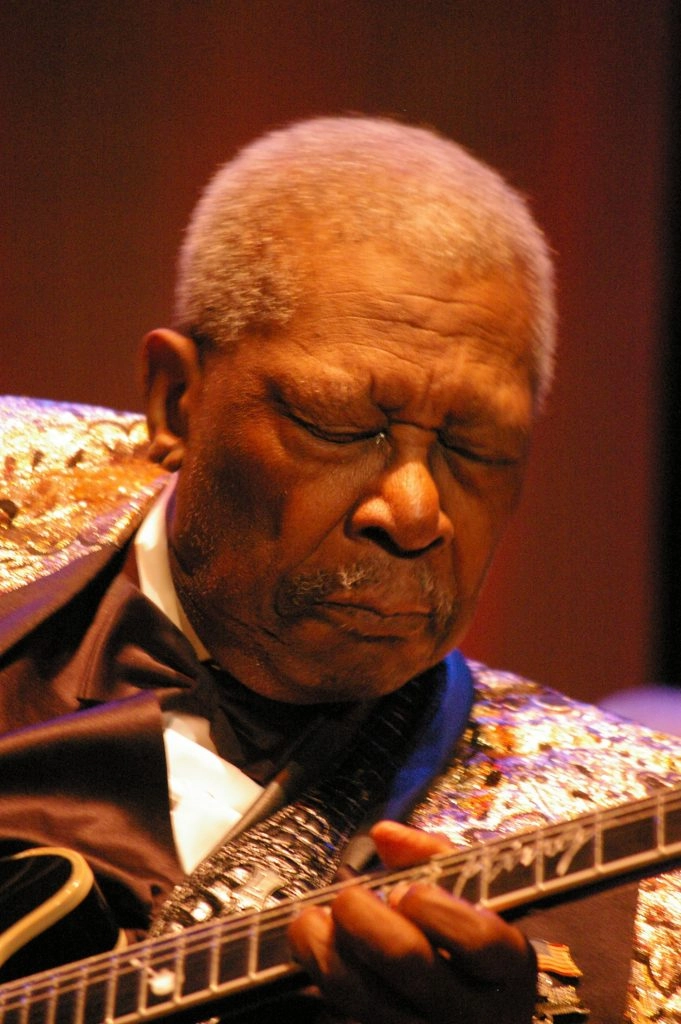 Legendary blues guitar player B.B. King points to an interview of Beatles frontman John Lennon wishing he could play like B.B. King as an emotional turning point.
"That was like Jesus Christ coming down and saying, 'Yeah, B., you're pretty good," he said in a Rolling Stone interview.
B.B. King made simple solos sound complex, spicing them up with his famous butterfly vibrato technique.
• • •
Eric Clapton
Eric Clapton is a hugely respected guitar player. He's the only person who made it three times into the Rock and Roll Hall of Fame.
The English blues aficionado has served as a guitar mentor for many. The great Eddie Van Halen considered Clapton his most important influence.
Clapton can take a root note and turn it into an unbelievable solo melody. Watch him do just that in this live performance of "I Shot the Sheriff":
• • •
Pat Metheny
The great Pat Metheny is hands down one of the greatest all-around players. His technique is impeccable, and his overall musicality is breathtaking.
He's best known for his jazz and fusion work, where he created mesmerizing solos using effects that made his guitar sound like a synthesizer.
• • •
Wes Montgomery
Wes Montgomery was influential for his technique of plucking strings with the side of his thumb. He also embraced the use of octaves in his solos, which gave him a memorable jazzy sound.
Montgomery could do it all, from hard bop to fusion, but most of his success came playing pop music in the mid 1960s.
• • •
John Mayer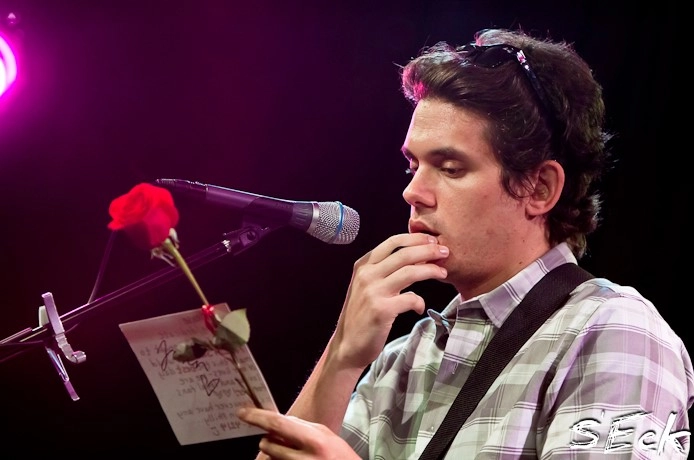 Pop and blues superstar John Mayer is on this list not only for being an incredibly skilled guitarist. He also figured out how to make thousands of concert attendees go nuts over a blues song.
Sure, Mayer has some pop hits that don't necessarily highlight his guitar playing. But love him or hate him, he's still one of the greatest guitarists of this generation — and he has a long time to keep playing.
• • •
Prince
Another innovative guitarist gone too soon, Prince is certainly known as a phenomenal performer, but his guitar playing is often overlooked. What separates him from the rest is how effortless he makes complex arpeggios and runs look while commanding the stage.
At the 2004 Rock and Roll Hall of Fame Induction concert, Prince wowed the crowd with a solo on "While my Guitar Gently Weeps." At the end, he throws his guitar high in the air and casually walks off stage.
• • •
Eddie Van Halen
Eddie Van Halen was one of the great classic rock stars of all time. His unique, ground-breaking guitar playing inspired the next generation of hard rock and metal players.
His electrifying solo "Eruption" is nearly as defining as Hendrix's national anthem performance at Woodstock and inspired a generation of shredders.
• • •
Brian May
For some reason, Queen's Brian May is often forgotten about as one of the greats, likely because none other than Freddie Mercury was the frontman of the group. But May could shred with the best of them.
He was incredible live, but his work in the studio — layering guitar parts on top of guitar parts — was masterful.
• • •
Pete Townshend
The Who's frontman Pete Townshend is best known for introducing the world to the talkbox, which made his guitar sound like it was singing.
It was actually Beatles guitarist George Harrison who introduced the talkbox to Townshend, who went on to take that technology to the next level, supplanting himself as a true guitar legend.
• • •
Chuck Berry
A combination of skill and showmanship, Chuck Berry made his Gibson sing on some of rock-n-roll's earliest songs.
He started as a jazz player, but evolved — and helped create — true rock and blues music with hits like "Sweet Little Sixteen" and "Johnny B. Goode."
• • •
George Benson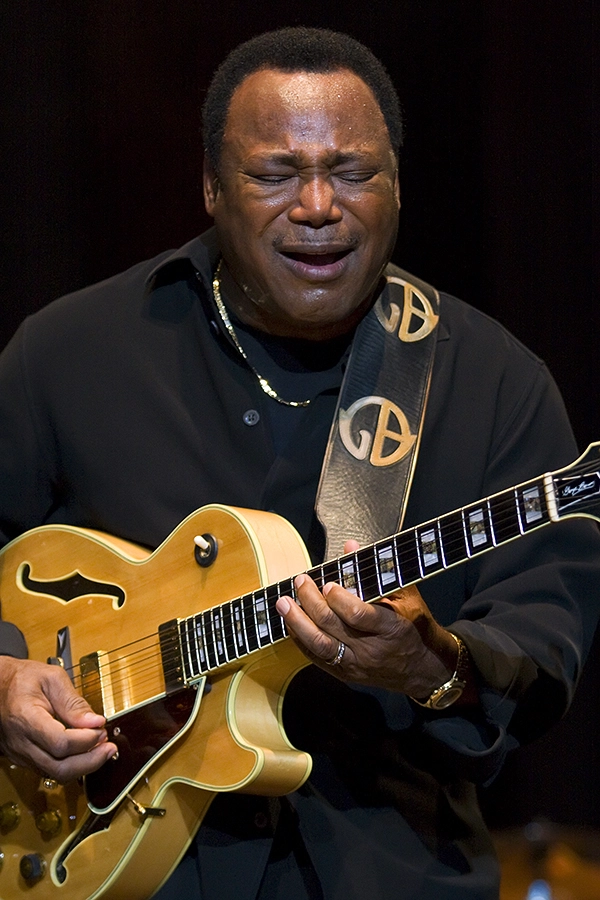 Guitarists often get bad raps from jazz players who argue they only play scales and patterns in their solos. George Benson took offense to that.
So, he took to the stage and started scatting his exact solos while he played, often going outside the normal chord structure.
That definitely left those traditional jazz players with their jaws on the floor.
• • •
Stevie Ray Vaughan
Stevie Ray Vaughan got his start with the band Double Trouble, but soon became one of the most respected studio guitar players of all time.
He was primarily a blues player. But his amazing talent allowed him to master all genres of guitar, which made him dangerously versatile.
He'd play the cleanest of tones out of his Fender Stratocaster on one song and then slay with heavy distortion on another. John Mayer points to Vaughan as one of his guitar idols.
• • •
Jeff Beck
As an established blues player from the U.K., Jeff Beck, of The Yardbirds, took a risk and dove into rock, jazz and electronica in the 1970s and 80s.
He went on to play with the greats, including Mick Jagger, Tina Turner and Rod Stewart. He pushed boundaries as a lead guitarist thanks to his impeccable technique and musicality.
• • •
Jimmy Page
No doubt, Jimmy Page is one of the greatest — and most influential — guitar players of all time. Page was a riff master, inspiring a generation of guitar players to play real rock-n-roll music.
The 1970s was packed with incredible guitarists, like Eddie Van Halen, Eric Clapton and Jeff Beck. But Jimmy Page — known as the "Pontiff of Power Riffing" — managed to stick out as one of the most original players in that era.
• • •
Yngwie Malmsteen
A self-taught musician and founding father of the neoclassical metal genre. He left his home country of Sweden and arrived to the United States to become one of the greatest uber-shredders of all time.
Malmsteen isn't just an incredible metal player. His high level of music knowledge allowed him to produce and release his first all classical album in 1997.
• • •
Chet Atkins
Chet Atkins, also known as Mr. Guitar, was way ahead of his time in terms of technique and tone when he was releasing albums and touring the world in the 1950s and 1960s.
What's really special about Chet is that he made being a solo guitarist cool. He didn't need to sing or be the lead guitarist of a band. He just produced amazing melodies and improvisations as a solo artist.
Not many guitarists have since accomplished that same feat.
• • •
Image credits:
Jimmy Hendrix image: Steve Banks, CC BY-SA 4.0, via Wikimedia Commons; B.B. King image: Werner100359, CC BY-SA 3.0, via Wikimedia Commons; Pat Metheny image: Dorota Koperska Photography, CC BY-SA 4.0, via Wikimedia Commons; Wes Montgomery image: Photo first published by Gibson. According to NPR, the photo was taken by Chuck Stewart., Public domain, via Wikimedia Commons ; John Mayer image: Stephen Eckert, CC BY 2.0, via Wikimedia Commons; Eddie Van Halen image: Carl Lender, CC BY 2.0, via Wikimedia Commons; Brian May image: Raph_PH, CC BY 2.0, via Wikimedia Commons; Pete Townshend image: Heinrich Klaffs, CC BY-SA 2.0, via Wikimedia Commons; Chuck Berry: Universal Attractions (management), Public domain, via Wikimedia Commons; George Benson image: Raúl Ranz, CC BY 2.0, via Wikimedia Commons; Stevie Ray Vaughan image: Scott Newton –, Public domain, via Wikimedia Commons; Jeff Beck image: Mandy Hall, CC BY 2.0, via Wikimedia Commons; Jimmy Page image: Jim Summaria, http://www.jimsummariaphoto.com/, CC BY-SA 3.0, via Wikimedia Commons; Yngwie Malmsteen image: Alterna2 http://www.alterna2.com, CC BY 2.0, via Wikimedia Commons; Chet Atkins image: Gretsch Guitar News, Public domain, via Wikimedia Commons.
---