You've certainly heard of Fender and Gibson. And there's a good chance you're familiar with Paul Reed Smith Guitars.
But there's one guitar brand nearly as big as those three that's been in the game for the past six decades: Ibanez.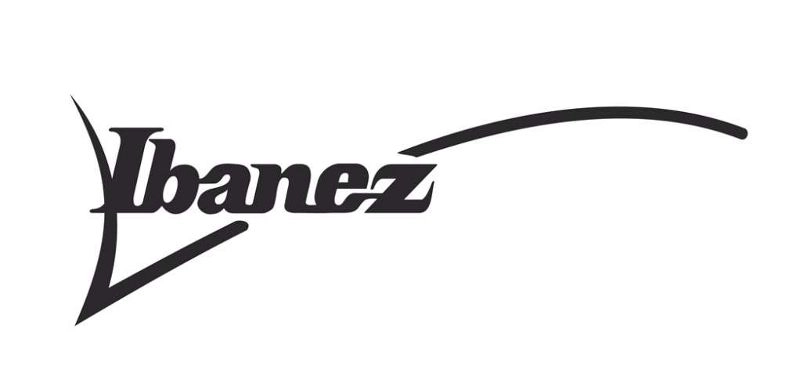 Whether you're a hardcore metal player (Ibanez makes great 7-string guitars!) or a smooth jazz artist, Ibanez offers a wide range of guitars for players of all experience levels and genre preferences.
Here's a quick summary of the Ibanez guitars I chose to include in this article, and why I think they're great:
Best Ibanez guitars for beginners:
Whether you have big or small hands, you can comfortably shape chords, run scales and play solos on this guitar
Sells at a true beginner's price. Perfect fret size for beginners who are feeling out the fretboard while learning to shape chords
Best Ibanez guitars for rock and metal:
Ibanez Steve Vai Signature JEMJR
Two humbuckers and one single-coil pickup offer a wide range of tones. The acrylic vine inlay down the ultra-fast fretboard looks beautiful
Best Ibanez guitars for jazz and blues:
The overall tone isn't sacrificed for the unusually small and extra comfortable body of this affordable archtop
Best Ibanez guitars for experienced players:
Super Wizard neck plus Fusion Edge humbuckers equal a powerful metal machine
You don't understand how great these necks are until you actually get to play on them yourself
• • •
History of Ibanez Guitars
Founded in Spain and later brought to Japan, the Ibanez brand has quite the rollercoaster story.
While its current iteration has been around since the mid 1950s, the original company started in 1908 — more than a century ago! 
Spanish guitar builder Salvador Ibáñez primarily sold high-end classical guitars to buyers in Japan. As the years went on, it expanded its lineup to electric guitars to keep up with rock 'n' roll music and other genres.
It was in the 1960s and 1970s that Ibanez started making replicas of Fender Stratocasters and Gibson Les Pauls. These were high-quality replicas that caught the attention of those big brands. Gibson's parent company ultimately filed a lawsuit, which was settled outside of court. The dispute was primarily over the design of the headstock. Today, Ibanez still produces guitars that can definitely be described as Strat-style or even premium Strat copies.
Everything ultimately worked out for Ibanez, though. Players realized the company could produce super high-quality guitars at reasonable prices and the company really took off.
The company quickly developed a niche for rock and heavy metal and attracted artists like Kiss' Paul Stanley and jazz phenom George Benson.
Today, there are a number of Ibanez guitars that I absolutely love. I've tried out a handful of these guitars and am really impressed by their build quality — especially when it comes to their necks and fretboards, which are quite comfortable and fast to play on.
So, without further ado…
These are the Best Ibanez Guitars on the Market Today:
Best Ibanez Guitars for Beginners
With affordable prices and comfortable bodies, here are the three best Ibanez guitars for beginners:
The Ibanez RG421 is the epitome of an Ibanez guitar: A Strat-like body with sharp angles; that iconic Wizard neck for blazing fast riffs; and a pair of powerful humbuckers that are versatile for a bevy of different tones and genres — although this one is preferred by rockers.
Owners of this guitar praise its comfort, pointing to the slim, Wizard III neck. Whether you have big or small hands, you can comfortably shape chords, run scales and play solos on this guitar.
I listed it as a top choice for beginners because of its great value. If you're a first-time player, you never want to spend a ton of money on your first guitar. While this axe is priced a tad higher than other entry-level models, it's definitely still quite attainable and won't break the bank.
Pros
High speed neck. Buckle up before playing on this axe. In classic Ibanez fashion, the RG421 is an extremely fast guitar.

Powerful humbuckers. The two Quantum humbuckers pack a punch that's perfect for rock 'n' roll.

Fixed bridge. Floating tremolos can cause guitars to easily go out of tune. The fixed bridge ensures everything stays in tune for a long time.
Cons
Bland design. Ibanez offers several great looking guitars. This one falls short ever so slightly.
More experienced players may be intrigued by this guitar for traveling or practicing. The aesthetics aren't the best on it, but it certainly sounds powerful, especially when you throw some distortion through your amp.
• • •
A good beginner guitar is certainly not perfect, but it's capable of being played comfortably and with plenty of clarity.
The Ibanez miKro GRGM21M certainly fits the bill. This Stratocaster-like body features a sharp double cutaway design and metallic purple finish (there are other colors you may prefer).
The first thing more experienced players, like myself, notice on this guitar is the shorter scale length. The 22" is quite comfortable for those with shorter arms. Bigger players may find that it feels a little bit cramped.
Pros
Super affordable. This entry-level model sells at a true beginner's price.

Great colors. I'm a big fan of the metallic purple.

Medium-gauge frets. This size of fret is perfect for beginners who are feeling out the fretboard while learning to shape chords.
Cons
Quality control issues. As expected, you may find some issues with your exact model, like sharp fret edges.
That size lends itself nicely, though, to traveling or playing on the streets. The guitar is quite light, which is a quality I always recommend to new players. A heavy guitar has its advantages, but if you're just learning how to play, you want things as comfortable as possible and that includes weight.
As a mass-produced beginner's guitar, there are some issues you may run across. Sharp fret edges have been reported as an issue. The tuners are also quite sensitive and potentially not calibrated very well. Expect to tune up a few times after taking this axe out of its box.
Other than that, I think beginners will be quite pleased with this guitar.
• • •
That's right: Ibanez also makes some great acoustics geared toward beginners. 
The Ibanez AW54CE Acoustic-Electric includes an on-board pickup system, but it's not the best. That's really the only con when it comes to this guitar.
Owners praise it for its warm sound, which is what you want when buying any acoustic. You can thank the high-quality tonewoods for that sound. The guitar is made of okume, which isn't as nice as mahogany, but what I'll call a great value wood.
Pros
Beautiful design. The dreadnought with a tasteful cutaway and the okume top look really classy.

Warm tone. It's not quite at the level of a Martin or Taylor, but it certainly sounds great for the price.

Great value. While priced slightly higher than other entry-level acoustics, you're getting what you pay for with this model.
Cons
Pickup system isn't the best. This guitar sounds better unplugged, but can be amplified in a pinch.
This guitar includes a Fishman pickup system, which should be quite solid. A handful of owners, though, reported that they were unimpressed with the system, leading me to believe that it's a cheap model for Fishman. 
If you need to amplify it in a pinch, though, this will get the job done. The preamp system does include treble, bass and volume controls, allowing you to control your tone, in addition to a built-in tuner, which is much appreciated.
• • •
Best Ibanez Guitars for Rock and Metal
Looking to rock out and shred ultra-fast solos? These are some of my favorite Ibanez guitars for that genre:
Take a moment to admire the design of the Ibanez High Performance RG421HPFM. This classic Ibanez axe, with its blue reef gradation top and beautiful roasted maple neck, is one of the best looking guitars on this list.
But how does it sound? It's a rocker's dream.
Let's start with the DiMarzio humbucking pickups. They are powerful enough to fill a room through the right amp, especially when you tack on some distortion. 
The guitar incorporates two different DiMarzio pickups. In the neck position is the Air Norton — a warm, aggressive-sounding pickup. In the bridge, it's the DiMarzio Tone Zone humbucker, which is one of the brand's highest output pickups.
Pros
Incredible design. The top on this guitar is simply stunning.

Legacy model. Some of the world's top players, including Steve Vai, have cut their chops on an RG model by Ibanez.

Powerful humbuckers. The DiMarzio humbucking pickups are loud, but also deliver great clarity.
Cons
Cleans are OK. The clean tones are decent, but they could be better for the price.
What I like best about these pickups is how versatile they are. If you prefer to play softer, you can get a nice, clear sound out of them. The cleans are decent, but could be better for a guitar on this price point. This is perhaps the only con I find on this axe.
But if you want to rock out (as most do!), you'll get a nice fat sound from it.
With the Ibanez Wizard neck, you can shred all day on this guitar with ease.
• • •
Guitar legend Steve Vai is known for tackling lightning fast licks and arpeggios up and down the fretboard — and he's also one of Ibanez's most famous players.
So, it's a no-brainer to at least check out the Ibanez Steve Vai Signature JEMJR.
The first thing you'll notice is Vai's iconic "monkey grip" on the guitar's Strat-like body. But the real aesthetics, in my opinion, is found on the fretboard. Ibanez included an acrylic vine inlay down the ultra-fast fretboard, which looks beautiful.
More importantly, this guitar has a crazy-good tone that you can dial in. It uses Quantum pickups — two humbuckers and one single-coil. 
Pros
Great value. Especially for a signature model, which tends to be more expensive.

The monkey grip handle. The handle screams Steve Vai — it's iconic.

Versatile sound. With two humbuckers and one single-coil pickup, you can switch between a number of tones.
Cons
Meranti body. This is a cheaper tonewood that's chosen more for durability and strength and not so much for producing a great tone. It does help keep the cost low, though.
No case included. For a signature model, this is a bit surprising.
There's a five-way switch that allows you to pick different combinations of the three pickups. The pickups can certainly be described as "hot," but they offer decent clarity, despite being on the lower-end of Quantum's product lineup.
I was surprised to learn that there isn't a case included with this guitar, which means you'll need to spend about $50 for a gig bag or about $100 more for a hardshell case. This guitar is priced a little above what I consider an entry-level guitar price, so you'll definitely want to protect your investment.
• • •
Best Ibanez Guitars for Jazz and Blues
While Ibanez is best known for its rock and metal guitars, it also offers an impressive lineup of archtops and hollow-body guitars that are great for jazz and blues. Here are the best Ibanez guitars for those genres:
When it comes to playing the blues, you want a guitar that delivers a warm, fat tone — and the Ibanez Artcore AS53 is that guitar.
Now, this isn't a typical semi-hollowbody guitar. The body itself is much smaller, offering a more comfortable playing experience. I personally played on this guitar recently and was impressed that the overall tone wasn't sacrificed for the smaller body. 
More expensive, full-sized Gibson (and even Epiphone) semi-hollowbody guitars have that slightly bigger sound, but they also don't come with the low price tag of the Artcore AS53.
Pros
Smaller body. For a semi-hollow, the smaller body allows for a more comfortable playing experience.

Value pickups. These bad boys are perfect for playing the blues and deliver a great bang for the buck.

Comfortable neck. It's not a Wizard neck, but the Nyatoh neck with walnut fretboard feels great for chording and soloing.
Cons
Comes with low-quality strings. This isn't a total surprise for a budget guitar, though. You can spend $15 to replace them with something better.
Ibanez went with Sapele wood on this guitar, which isn't terrible for a budget tonewood. I thought it sounded relatively warm when plugged into a Fender tube amp. Chords didn't sound too jumbled, either.
If you're looking for an affordable, basic semi-hollowbody for blues and jazz, you can't go wrong with the Ibanez Artcore AS53.
• • •
George Benson is one of the smartest jazz guitar players out there today, if not one of the best guitar players of all time. Ibanez lucked out by landing him as an artist.
The Ibanez George Benson Signature is a great guitar for those who want to play jazz and blues — or for those who simply want a hollowbody electric.
I'm personally partial to the D'Angelico lineup of hollowbody archtops, but this guitar impressed me.
Pros
Jazz styling at an affordable price. Jazz archtops aren't cheap because they're difficult to make. This signature guitar is a steal for those who want a hollowbody electric.

Excellent resonance. You can thank the spruce top. This premium tonewood is perfect for this type of jazz guitar.

Clean pickups. The floating Magic Touch-Mini humbuckers deliver some of the cleanest tone around.
Cons
Neck too slick? Ibanez is known for its fast necks, but this one may be a tad too slick and quick.
The dual humbuckers are a big deal, as most archtops only include one floating humbucker. With two, you can dial in your tone even further. It allows jazz players to achieve super-clean tones and blues players enough grit to really get down to business.
Of course, playing the signature model isn't going to allow you to play like George Benson, but you can always dream — and practice! If you've never heard Benson play, enjoy this jam session with another legend: B.B. King.
• • •
Best Ibanez guitars for Experienced Players
If you're an experienced player looking to upgrade to a fast-playing electric that will last you a lifetime, the Ibanez Prestige RGR652AHBF might just be your guitar.
I should mention this right away: This is a hardtail guitar — no vibrato tailpiece. So, if that's a dealbreaker, then you can move on. 
A lot of players, though, actually prefer the fixed bridge, which helps with intonation. This guitar features such a low profile that it's extremely comfortable to play, especially when it comes to bending notes.
Pros
Insane neck. Ibanez spared no expense in putting its Super Wizard neck on this axe. It's super fast — perfect for rock and metal.

Powerful humbuckers. The DiMarzio Fusion Edge humbuckers deliver the power that metal players need.

Lightweight. Ibanez managed to keep this guitar under 7lbs, making it quite comfortable to hold and play.
Cons
Average design. This guitar feels and plays like a dream, but the colors and finish could look a little nicer.
There are mixed reviews on the DiMarzio Fusion Edge humbuckers, but most agree that these are great pickups packed with power. You'd expect the trebles to cut really clear through a guitar like this — and they do! — but I was more impressed with the clarity of the bass. Rockers who want to shred arpeggios that begin on the lowest of notes will really appreciate the clarity this guitar delivers.
In terms of price, this is designed for experienced players who want to upgrade to a really nice electric, but it's certainly attainable.
And yes, it includes a hardshell case.
There's also a 7-string version of this guitar that we reviewed in our article on the best 7-string guitars.
• • •
And, as you can expect, it plays as good as it looks.
I want to start with the pickups. Ibanez puts its trust in DiMarzio for many of its guitars. The Prestige features two humbuckers and a single-coil in the middle. 
The Tone Zone humbucker on the bridge offers a huge range and makes the treble notes scream with clarity — perfect for rock players. 
The True Velvet single-coil in the middle offers ultra-clean tones, which is the perfect complement to the Air Norton pickup on the neck, which is deep and warm. Switch to different combinations to find the perfect tone for you.
Pros
Durable. When I say this is a guitar that will last you a lifetime, I'm serious.

Fast. No surprise here. Ibanez is the master of fast necks and fretboards.

Huge tone range. With a pair of humbuckers and a single-coil pickup in the middle, you can easily dial in a tone that fits your playing style.
Cons
Expensive. But you expect this type of price from a guitar like this.
Ibanez includes its ridiculously fast Super Wizard HP neck on this axe. You don't understand how great these necks are until you actually get to play on them yourself.
Whether you play rock, fusion or whatever genre, this guitar can handle it all. It's near-perfect out of the box and waiting for you to give it its forever home.
• • •
Are Ibanez Guitars Any Good?
If you're new to guitars, you may be wondering if Ibanez is even worth looking at. The answer is undoubtedly yes.
Ibanez is a great guitar brand that has established itself as a favorite among a variety of players, from rock to jazz.
The company has done a great job in producing guitars at a reasonable price that not only sound great, but last for a long time and hold up against the daily grind of practicing and gigging.
Now, is Ibanez the right brand for you? It's certainly not for everyone, but there's a reason why it's a top guitar brand
For starters, if you're not into the general design of an Ibanez, which tends to be more for the rock and metal crowd, you might want to look elsewhere, although the brand does design some beautiful guitars that look more tame.
And while there are models that can certainly produce really clean tones, Ibanez tends to be more about power and appeal to the crowd who uses distortion pedals and keeps the volume near 10.
While everyone certainly has their opinions, including myself, about which is the best Ibanez guitar, it's going to come down to personal preference. If you can, hop into your local guitar shop and try a handful of models out to find the one that's right for you.
• • •
Image Credits:
Ibanez guitar image at "Are Ibanez Guitars Any Good?": The original uploader was Sinnerdotcom at Polish Wikipedia., CC BY 2.5, via Wikimedia Commons